We are an independent children's day nursery and a registered non profit-making charity offering a pre-school curriculum, preparing children for transition to school with age groups from 3 months to 5 years.
The nursery is open each weekday from 8am to 6pm for 51 weeks of the year.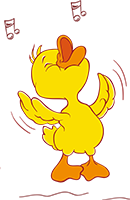 Located in Bagshot, Little Echoes Nursery offers:
A specially tailored curriculum based on the Early Years Foundation Stage.
Individual care and attention made possible by a high ratio of adults to children.
Fun and friendship with other children and adults.
The support of a personal key-person.
Opportunities for families to be directly involved in a child's progress.
Professional, friendly environment.
Nursery outings and informative visitors such as Police and Fire Department.
ENROL HERE