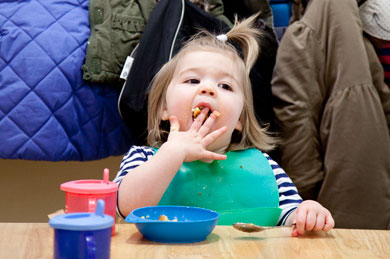 Little Echoes children's nursery was established in 1994 and expanded in 2005 to meet the demand for places.
Following many years of leasing, we purchased and refurbished a building in Bagshot, Surrey in April of 2012. The new nursery gave us two thousand sq feet more than our previous nursery and has a Scandinavian feel inside with lots of natural light and wood.
We are situated in a quiet cul-de-sac with easy access to the M3, A322 and A30 with a large car-parking area adjacent to the nursery building. Open from 8am to 6pm we offer Full Days, Short Days till 4pm and AM/PM Sessions as well as Holiday Play Schemes.
The nursery is open for fifty-one weeks each year, closing at Christmas for a working week plus bank holidays.There are two staff training days attached to the Christmas break and first May Bank Holiday.
The nursery will work to ensure that the educational and social needs of the children will be identified and provided for with due care and attention, in such a manner as will offer a reliable service for parents.
The nursery seeks wherever possible, to enhance the quality of the children's total life experiences, fostering and supporting their development and education.
ENROL HERE
Little Echoes Day Nursery Is Registered: -
As an Educational Charity and has an elected Parent Committee. With Surrey County Council Early Years and Childcare and complies with the requirements as defined under the Children's Act 1989. With Ofsted. With Surrey County Council Education Department. As Investors in People -An award for maintaining and promoting quality staff and development.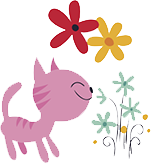 Outdoor space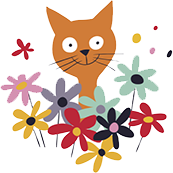 We have a variety of outdoor spaces, each room having its own adjacent area. The playing fields behind the building are used for sports activities, nature walks and picnics. There is an indoor area that has Astroturf and a summer house and a large area available for use with wheeled toys.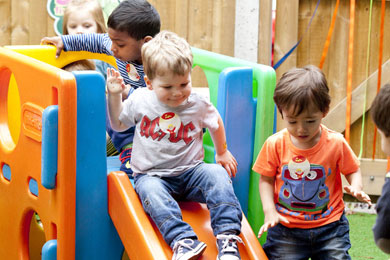 Care is provided according to the Statutory Framework for Early Years Foundation Stage thereby providing children with the opportunities to achieve their full potential. Children when they leave Little Echoes are fully prepared for the transition to school. In order to achieve this we ensure close links with all local schools are maintained and offer an excellent standard of pre-school education.
All children regardless of age follow the
Early Years Foundation Stage.