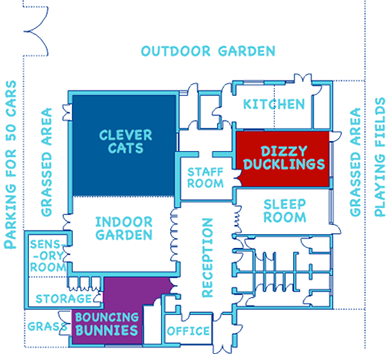 Sensory Room
The purpose of this room is to offer different experiences that stimulate the senses. This room is used by small groups of children of all ages and offers a number of different learning experiences.
It offers a number of different learning experiences
The sensory room has:
cushioned padded floor starlight ceilings a range of tactile boards music pads natural world sound machine light tunnels
ENROL HERE
Garden
Little Echoes nursery has three separate gardens adjacent to the classes. There is also a larger tarmac area for wheeled toys and exploratory play. The nursery has a wide variety of resources designed to enhance children's gross motor skills.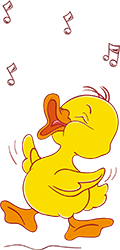 We encourage the children to investigate the natural environment and as such, have access to numerous woodland walks and a large playing field.
Children are actively encouraged to care for nursery pets on a regular basis.

Facilities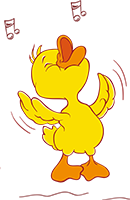 The nursery is accessed from a large 50-space car park with entry to the nursery via a double door system, parents have a code for the outer door to ensure safe access to an inner lobby where office staff can monitor and vet visitors before manually allowing access into the nursery. There is also CCTV monitoring movements in and around the nursery.
The nursery is a single storey disabled friendly Scandinavian style building which is very light and spacious. Comprising over 5,000 square feet, it is divided into three main childcare areas. There is also a designated sleep room, sensory room, large welcoming reception / parent area, an indoor / outdoor play area with Astroturf, two separate toilet areas with nappy changing facilities and child height sinks for hand washing.
In each room used by children aged two and over there are low level sinks for washing following messy play activities.
We have two kitchens, one solely for preparation of children's meals by our resident chef and one for staff.
The office operates an open door policy and our senior staff are always willing to communicate with and support parents.